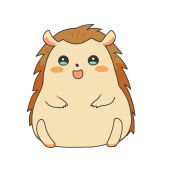 Hello, I'm Harii! I've lived in Germany for 3 years. I was born and raised in Japan, and I came to Europe in 2018 for my husband business.
Today, I want to show you 12 Must-Buy items at Amazon.de. I'm into online shopping, so almost all items at my home were ordered online, not at local stores!
The items in this article are bought and used by myself ACTUALLY, of course!!
The Must-Haves in Amazon are shown by following 4 parts.
Kitchenware
Storage and Organizing Goods
Food
Cleaning Goods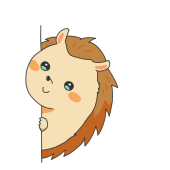 If I find another must-haves, I'll update soon!
Must-Buy Kitchen Goods at Amazon.de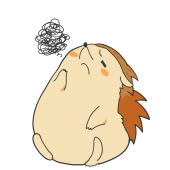 I bought lots of Kitchen goods at Amazon.de, but most of them are unfortunately throw away or in the basement…
However, following 3 Goods are still in the Kitchen and used every day!!
Multi Chopper
Firstly I tried another electric chopper, but it was not for me…Manual chopper is easier for me to use!
With electric chopper, it can be too fine and watery. BUT with manual one, it is much easier to adjust the fineness! Also much less water!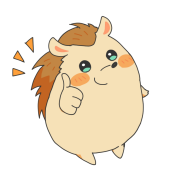 Additionaly, this is dishwasher-safe! Very easy cleaning!
Pot Lid Holders by YAMAZAKI 'Tower'
This is sold by Japanese company, YAMAZAKI. The Kitchenware Series 'Tower' by YAMAZAKI are so popular in Japan!! I'm also big Fan of 'Tower' series and have a lot of items at my Kitchen. They are really considerable and user-friendly.
By the lid holder, the pod lid can be held upright! You can make more space easily in your kitchen.
The stability is excellent and has never fallen over. Even the heavy lid of the Staub round 24cm is fine!
It can also hold cooking spoon, but not together with a pot lid. It is a bit inconvenient.
The base is removable and dishwasher-safe. (It would be better if the main unit is also dishwasher-safe…!)
Coffee Storage Canister
This is Vacuum Sealed Storage Container for coffee beans, nuts, etc. I use it with ground coffee powder and it keeps the aroma very good!
With the 1.3L size, there is still room for 250g coffee powder. I think it is bigger than the picture.
Must-Buy Storage Goods at Amazon.de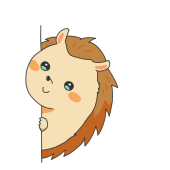 Next, I show you good storage items!
Shower Shelf for the Shower Rail
I tried various shower shelves, but finally found ideal one!!
No drilling required to attach to shower rail. Easily fastened with screws. Perfect for rented apartment.
It never fallen off for three years in my bathroom! No stress!
Window net
Do you hate insects? This net must help you!
Without this net Wasps and Flies can get in my house freely. I would never be able to live in Germany without this…!
Installation is very easy. It has been in use for over two years without cracking, durability is really good.
Only one problem. It is difficult to release flies, enter the house from somewhere, because it is not openable.
For the door to the balcony, following item is convenient! It can be opened and closed with a magnet.
Cable Ties
It can tie and organize cables. Very convenient! You can cut desired length and re-use many times.
Hook for Towel Radiator
I had been hanging the towels directly over the radiator (Heizung) before, but as the result, mold occurred on the tile of radiator's back side..That's why I decided to buy this.
Frankly speaking, it looks a bit cheap. But the price is reasonable and the installation is very easy, so I am so satisfied with this.
Must-Buy Foods at Amazon.de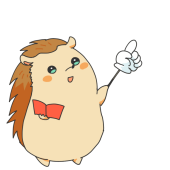 Next part, I show you food items!
I also buy food from time to time because Amazon has some unique items that are hard to find at offline shopping.
Asian fish sauce
I made 'Thai Gapao Rice' with it and was so impressed with the taste!
This is very salty, so you may should use half amount of the recipe firstly and adjust your taste.
Protein
This is Lactose-Free protein. My husband has lactose intorelance, so drinks this all the time. It tastes good .
I don't like both of whey and soy protein, so I choose the Bio pea protein. The taste is not so good honestly, so it is recommended to mix it with banana or something.
Must-Buy Cleaning Goods at Amazon.de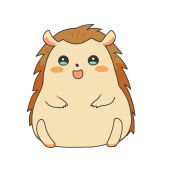 In the final part, I show you some good cleaning products from Amazon.de.
You can also buy the cleaning items at local store, of course. I often buy them at Amazon when a few euros are still needed for free-shipping!
Teil Joint repair
This is a Pen to repair joints of tiles.
It is easy to use, you just trace over the surface the joint after the mold has been removed. You cannot make joints completely beautiful like new, but I feel it is enough good to repair small signs of wear and tear.
For large areas like wall or ceiling, following item is good.
Kitchen Glass Top Stove Cleaner
It's detergent for glass top stove. Very effective to remove stain!
It is not recommended for daily use because of its strong smell.I only use it when it has heavy dirt.
Heavy stains can be quickly removed together with a Ceramic-hob scraper (Kochfeldschaber).
I always use following scraper, it's easy to use! Amazon's ratings are not very good though.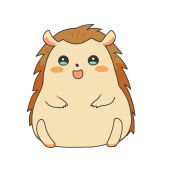 If you want some items in this article, check it out at Amazon.de!