You can read this article also in : 日本語 (Japanese)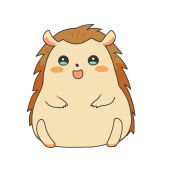 Hello! I'm Harii from Japan. I live in Germany.
Here are some recommendations for products available on Amazon Germany.
私はかなりの出不精なので買い物はほとんどネットですませています。そんな私がドイツのアマゾンで買ってよかった!と思ったグッズをつぎの4つのジャンルに分けてご紹介していきます。
kitchenware
Storage and Organizing Goods
foodstuff
Cleaning Goods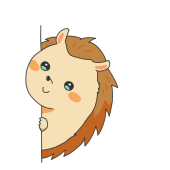 As soon as we find a recommended item, we'll keep you updated!
Recommended Kitchen Goods from Amazon Germany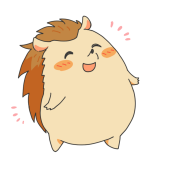 What I buy most from Amazon Germany are kitchen goods.
However, there were countless things that I ended up not using anymore and threw away….
Among them. Here are three of our all-time favorite products!
bunbun chopper
I tried using an electric chopper, but in the end, for whatever reason, manual choppers are easier to use!
With electric, it can become too fine and watery, but with manual, it is convenient to adjust the amount of fineness.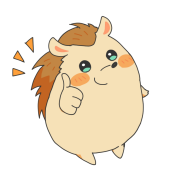 It is also good that it is dishwasher-safe.
Yamazaki Jitsugyo's Tower Series Pot Lid Holders
Yamazaki Jitsugyo's Tower series, so popular in Japan, is now available on Amazon Germany!
The lid of the pot can be held upright, which is convenient because it does not destroy the work space in the kitchen.
As expected from the Tower series The stability is excellent and has never fallen over. Even the heavy lid of the Staub round 24cm was fine!
It can hold a ladle and a chopstick, but not together with a pot lid, which is a bit inconvenient.
Also, you need to get used to removing the saucer. It is a little hard. Once you get used to it, there is no problem.
The saucer is dishwasher safe. I am very happy with the quality of the product. It would be better if the main unit is also dishwasher-safe.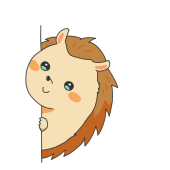 The Tower series products available on Amazon Germany are limited, so it would be great if you could add more of them.
Coffee Bean Storage Canister
Canister for vacuum storage of coffee beans, nuts, etc.
I use it with coffee powder ground at the store, and the aroma is totally different!
With the 1.3L size, there is still room for about a third of a cup of coffee powder, even with 250g of coffee powder.It was much larger than the size in the picture.
Recommended storage in the German Amazon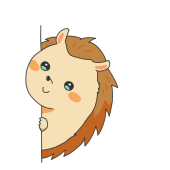 Next up on the German Amazon's list of recommended goods are storage items!
Shower rail shelf
Shelf mounted on shower rail.
I tried various bath shelves on Amazon Germany and finally settled on this one.
This type is fastened with screws and requires no drilling, making it perfect for renters.
Not once in two years has it fallen off, very stress free!
screen door
The most important item for me, as an insect hater, is a screen net.
This was the first thing I purchased on Amazon when I arrived in Germany.
Without it, flies and bees can get in all they want. I would never be able to live in Germany without a screen door…!
Installation is easy.It has been in use for over two years without cracking and has no durability issues.
It is not an open/close type like Japanese screen doors The only drawback is that it is difficult to release flies that have entered the house from somewhere.
The window (door) to the balcony can be opened and closed with a magnet.
The one I use has already been discontinued, but I use one almost identical to ↓.
Cable Gathering Tape
Tape to neatly organize power cords and other cables. It is very convenient and unobtrusive.
It can be cut and used at any desired length.
And it's Velcro, so it can be reused!
Towel cover for heightsong
I purchased this product because I had been hanging the towels I used in the bath directly over the heights and mold had developed on the tiles on the back side.
I can't deny that it looks cheap. Installation is instantaneous and the price is reasonable, so I am satisfied.
Food Recommendations from Amazon Germany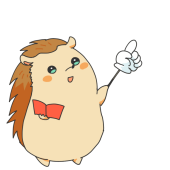 Next, we will look at food products, which we recommend you to buy from Amazon Germany.
I also buy food from time to time because Amazon has some rare items that are hard to find in stores.
Excellent fish sauce
I made a batch of Gapao rice with it and was impressed with how good it tasted!
It will taste authentic.
The flavor is strong, so you may want to start with about half of the recipe.
Unusual protein
Lactose-free protein.
My husband, who can't have lactose, drinks it all the time. It tastes great and is easy to drink.
I'm a niggard for both whey and soi, so I'm drinking the pea protein shown in the ↓.
The taste is not very good when taken as is, so it is recommended to mix it with a banana or something similar.
Recommended cleaning products from Amazon Germany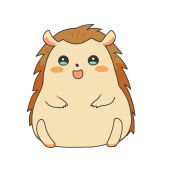 Finally, here are some good cleaning products from Amazon Germany.
You can buy it outside of Amazon, but I buy it when I'm "a little short of free shipping!" I buy them when I am "a little short of free shipping!
Anti-mold goods
Pen to repair joints in bath tiles.
It is easy just to trace over the top after the mold has been removed.Mold marks will not be completely hidden, but they will be clean enough to cover them up.
Mold marks on walls and ceilings are covered with ↓.
Kitchen stove cleaning products
Detergent for cleaning kitchen stove.The stain removal is excellent!
It is not recommended for daily use because of its strong smell.I only use it when I have a bad stain.
Burnt stains can be quickly removed by using a spatula (Kochfeldschaber) specially designed for stovetops together.
For some reason, Amazon's ratings are not very good, but I always use the spatula in the ↓ and find it convenient.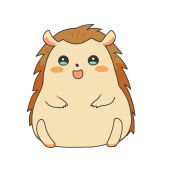 That's all I have to say about some of the goodies I recommend buying on Amazon Germany!
この記事を読んだ人はこんな記事も読んでいます
記事を取得できませんでした。記事IDをご確認ください。