You can read this article also in : 日本語 (Japanese)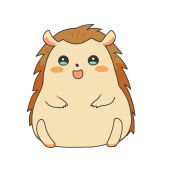 Hello! I'm Harii from Japan. I live in Germany.
A reassuring ally for expatriate wives, the Slingbox Finally Ends Service on November 9, 2022 and will become a
Slingbox helped me a lot in the early days of my residency….
As an alternative after the Slingbox service ends, I recommend a VPN!
In fact, I stopped using Slingbox about two years ago and have been using this "VPN " service to watch Japanese video streaming sites such as Tver.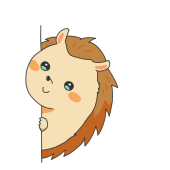 Frankly, VPN is considerably easier to use and cosier than Slingbox…!
This article explains what VPNs can do for you and how they differ from Slingbox!
We have written this article for Slingbox users, so please use it as a reference in your search for alternatives.
What you can do with VPN even if Slingbox service is closed!
For those who are troubled by the termination of Slingbox service, we would like you to try the "VPN" service.
With a VPN, you can Tver, Japanese Netflix, Hulu, Abema, and other Japanese video streaming sites!
It's a good enough alternative to Slingbox!
If I access a Japanese video distribution site from overseas normally, it will be blocked, right?
But, as shown in the figure above, using a VPN can make it look like you are accessing from Japan, so you can bypass the block.
But you can't watch all the programs like Slingbox, can you?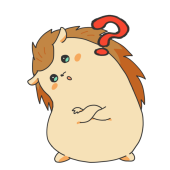 With a video subscription service, aren't you limited to the programs you can watch, like Slingbox, can you watch them all?
It is true that Like Slingbox, you cannot watch every program that is broadcast. Some programs are not available for distribution.
That was my concern too when I switched from Slingbox to VPN.
But now that I'm using it, there are so many programs and films that I can't watch them all, so I'm not having any trouble at all!
Just the free Tver is enough for me!
Video Distribution Service
Number of programs/works
Tver.

*FREE!

Approx. 400 programs
Hulu
More than 70,000 works
U-NEXT
More than 210,000 works
Netflix and Abema do not disclose the number of works
I usually watch mainly Tver and don't use other paid video services much.
Tver offers unlimited free viewing of commercial TV dramas and variety shows for about a week after they air!!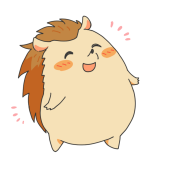 Other special events include the limited-time distribution of all past drama productions!
I was happy when "Tiger & Dragon" and "Nagi no Oyasama" were distributed.
I also repeatedly subscribe and unsubscribe to Netflix, Hulu, etc. only when there is a movie I want to watch.
The procedure for joining and leaving the program is easy and hassle-free.
If you access Netflix or Hulu normally from overseas, you can only watch what is available in that country, but if you use a VPN, you can watch the Japanese version.
Not only will you be able to watch more Japanese dramas and variety shows, but you'll also be able to watch more movies with Japanese subtitles!
Compare with Slingbox!
I summarized the good points of VPN compared to Slingbox in the ↓. Frankly, it's more like a higher-end version than an alternative (laughs).
Easy to register
Stable connection and image quality
No recording required and easy
Low cost to get started
The advantages of VPN are Ease of use and Stable connection and
First of all, it's pretty easy to register and set up!
It can be done in 10 minutes.
Since everything can be completed online, there is no need to leave the equipment at your parents' house or away from home, as is the case with Slingbox.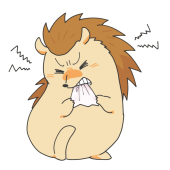 I have been avoiding VPNs for over 2 years because I thought they looked too difficult, but now I wish I had started sooner!
Also, the The stability of the connection and picture quality is far superior to Slingbox!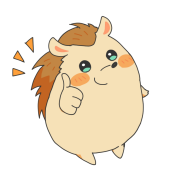 Slingbox users will be absolutely thrilled (LOL!) It's stress free!
In addition, since it is in the form of watching video streaming sites such as Tver using a VPN, it is easy and hassle-free to record your own videos.
Furthermore, VPNs are not bought-and-paid-for like Slingbox.
It is also a great point that it is easy to try it for a few months and quit if you don't like it!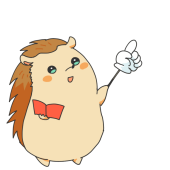 I use " Nord VPN" and it comes with a 30-day money-back guarantee!
Here are the VPNs I recommend using
What Slingbox did better.
So far, I have only written about the good points of VPN in comparison with Slingbox, but there are of course some not-so-good points as well.
Risk of sudden loss of access
I can't watch programs that don't have video streaming.
Additional costs may be incurred by the video distribution site
Let's take a closer look at each of them.
Risk of sudden loss of access
The biggest disadvantages of VPN are There is a risk of sudden inaccessibility due to regulatory changes on the video distribution site side The biggest disadvantage of a VPN is that you can't access to the video streaming site.
Even with my Nord VPN, I have lost access to Tver twice in the last two years.
I was shocked and shocked when access was denied during lockdown…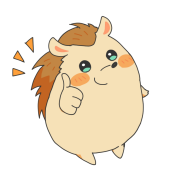 But personally, I'm not too worried about this point anymore!
BecauseBecause when I lost access to Tver, I contacted Nord VPN's 24-hour support and they responded right away and got me back the next day!
That's what you can count on from a big VPN company!
When choosing a VPN, we recommend that you choose a company that offers good support.
I can't watch programs that don't have video streaming.
Another disadvantage is that you can't You can't watch programs that don't have distribution. is that.
With Slingbox, I could watch all the programs, so that's a shame….
However The number of programs available for free on Tver has increased considerably recently, and I've had very little actual trouble. Almost never. I have no real trouble.
Even if a program is not on Tver, it is often available on pay-per-view video distribution sites.
NHK programs are not available on Tver.
If you want to watch Taiga Drama or Morning Drama, you may want to consider "NHK Marugoto Unlimited Viewing Pack" on U-NEXT

.
Additional costs may be incurred by the video distribution site
The final disadvantage is the additional cost of the video distribution site.
Tver, all of which can be viewed for free, but There is an additional cost to watch Netflix, Hulu, and other video streaming sites.
Having said that. You can subscribe to a pay-per-view video subscription site only when you want to watch it, and cancel your membership for the months you don't watch it. I only use Netflix and Hulu for a month or two a year.
The cost of the VPN itself is also low, so in total, I think it would be much cheaper than buying a Slingbox.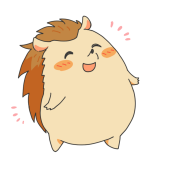 Many of these sites have trial periods, so if you take advantage of them, you can even watch for a month for free!
Consider alternatives in case Slingbox service ends!
Slingbox service will end on November 9, 2022.
Japanese TV is a necessity for the surprisingly simple life of an expatriate wife! (Is it just me?)
Let's start considering alternatives now, before we panic when the service ends.
There are several alternatives, but my #1 recommendation is a VPN!
If you are interested, why not give it a try?
Here is the VPN I use [with a 30-day money-back guarantee].
Click here for an introduction to Nord VPN.