You can read this article also in : 日本語 (Japanese)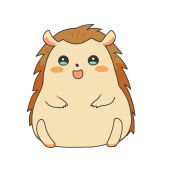 Hello! I'm Harii from Japan. I live in Germany.
The internet at home in Germany is extremely slow…"
It takes more than a month to get the Internet up and running.
The internet in Germany has a very bad reputation. I had heard quite a few bad things about it before I came to Germany…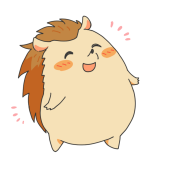 But!!! When I actually lived in Germany and used the internet, that wasn't the case at all!
The day after I moved in, my home internet was up and running, and the internet speed is stress free.
My internet provider at home is Vodafone.
This article is an honest account of my experience with Vodafone over the past two years. Please use it as a reference for choosing an internet provider in Germany.
この記事でわかること
Vodafone's actual internet speed
Plan Rates and Speed Status by Usage Situation
Good and bad points of Vodafone
Cautions and ways to escape a 2-year contract
Types of Internet connections to look for when searching for a home in Germany
Stress-free Internet provider in Germany is Vodafone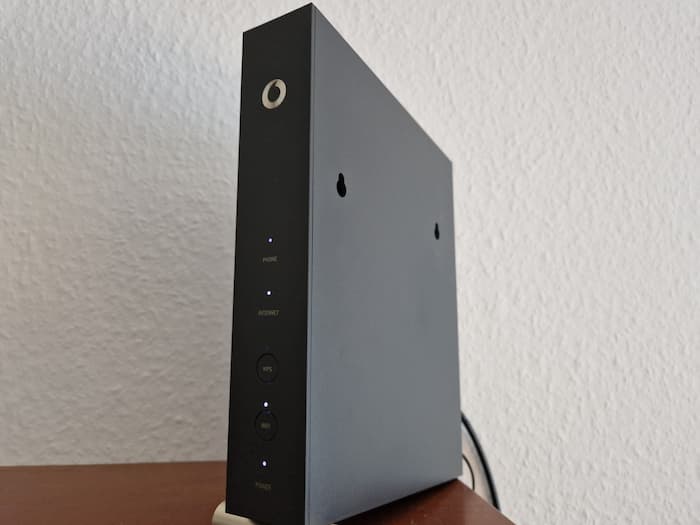 My internet provider at home is "Vodafone". They offer their services all over Germany.
It took only one day from the time I moved to Germany to get my internet up and running!
All I had to do was plug the wifi router sent by courier into the antenna terminal at home by myself.
The terminal for the cable line is like this ↓.
The router installation took only a few minutes and required no installation work.
Wifi router rentals are available in free and high spec paid versions. I use the free one.
Wifi speed is also fine. Here are the results of the speed test ↓.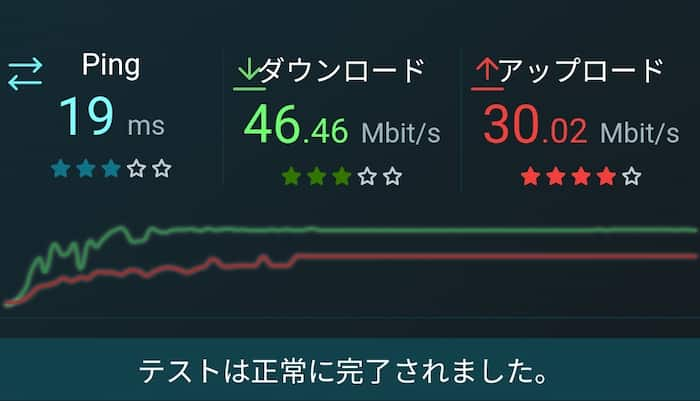 Wifi speeds of 30 Mbps downlink are said to be sufficient for comfortable use.
1 Mbps is sufficient for text-only communications such as e-mail, 10 Mbps for general Web page browsing and standard-definition video, and 30 Mbps for high-definition video browsing. Large file transfers are also no problem if you take your time.

What is the estimated Wi-Fi speed? – BUFFALO
In fact, the There are no communication stoppages when surfing the web or making line calls, and Netflix and Youtube are also stress-free.
You can also specify a location other than your home to which the Wifi router will be sent.

We completed the application and sent the router to my husband's company before we moved in, so we were able to use the internet immediately the day after we moved in.
My internet plan and price
My Vodafone internet plan is Red Internet & Phone 250 Cable.
| | Red Internet & Phone 250 Cable |
| --- | --- |
| Price | 39,99 € (19.99 € for the first 6 months) |
| Download | 250 Mbit/s |
| upload | 50 Mbit/s |
Information as of September 2022
Currently, we are able to use the internet without stress with this plan. For your reference, our family's internet usage is as follows.
net surfing
LINE Videophone
Zoom Videoconferencing
Microsoft Teams Video Conferencing
Watch Netflix/Youtube
View Japanese Tver using VPN
Zoom and Teams videoconferencing can sometimes get heavy or stop when the camera is turned on.But it stops infrequently and is not interrupted when the camera is turned off.
If you have a lot of videoconferences or play a lot of data-intensive Internet games, a faster plan (Red Internet & Phone 500 or Vodafone CableMax 1000) may be better.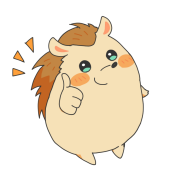 If you apply online, you will receive a discount coupon for some plans. And the discount is quite big! We recommend applying online rather than in-store!
Vodafone's not so good
I have talked a lot of good things about Vodafone, but there are some not-so-good things about them.
It is that the internet sometimes cuts out.Especially when there is construction work going on in the apartment, it sometimes cuts out.
However, it is usually restored after a few minutes, so I personally don't mind so much.
Vodafone comes to visit me once or twice a year to check my internet connection. When I told them that I sometimes lose my internet connection, they told me
If that situation persists, I'll try to get more fiber (?) in the cable. I'll try to add more fiber in the cable if the situation persists, so call me anytime!
It was nice to hear him say that.
This hearing visit also seemed to serve as a solicitation for a smart phone.
How about a cell phone contract? It's cheaper, right? How much are you paying a month now?
I was asked.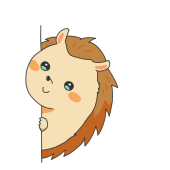 I reply.
That's very cheap. Then you don't have to switch to our service.
And he was a good man who was not pushy (laughs).
Everyone who has come so far also spoke English.
Different states have different service providers.
Incidentally, Vodafone's cable service providers vary from state to state.
The three states of Hesse, North Rhine-Westphalia, and Baden-Württemberg are divided into two, "Vodafone West GmbH" and the other states are divided into "Vodafone Deutschland GmbH".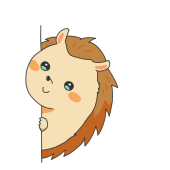 It is like a separate company within the same Vodafone brand.
Perhaps the difference has come about as a result of the merger and acquisition of two cable TV companies, ex-Unitymedia and ex-Kabel Deutschland.
Thereforethe services in other areasis different from ones in Hesse I live.
To learn more about the service company, click here.
Beware of the Bad Habit of German Internet "2-year Contract Limit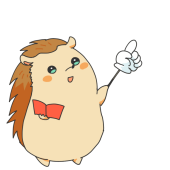 When signing up for internet in Germany, beware of the "2-year contract limit"!
In Japan, there used to be a two-year limit for smartphones, but that was a penalty fee for cancelling within two years, wasn't it?
Compared to that Germany's two-year limit is even stricter! You have to keep paying for 2 years of internet even if you cancel the contract.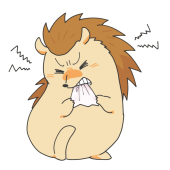 For example, if you cancel your contract after 18 months, you will still have to pay for the remaining six months!
Most internet providers in Germany, including Vodafone, which I use, basically have a two-year limit….
My Red Internet & Phone 250 Cable plan allows me to cancel monthly after 2 years of contract. (Perhaps another plan or other providers are similar in many cases?)

This is more lenient than the two-year limit in Japan!
How to Escape the 2-Year Limit
Is it common for the expatriation period to suddenly become shorter, and do I still have to pay for two years?
Germany's two-year limit is very strict and "with a few exceptions" cannot be cancelled in the middle of the term.
One exception to this is if you are moving out of Germany. This also applies if you are returning to Japan!
However, the procedure seems to be quite difficult as it requires a 3-month advance notice and proof of leaving…. Please refer to this Vodafone community page for details.
Caution! Why you should stop the 2 year limit on your phone.
Just like home Internet lines, smartphone lines often have a two-year contract limit.
In Germany you may hear often,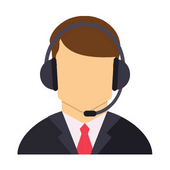 You get a great deal when you sign up for the internet and a phone set!
Your internet provider will offer you like that, butYou should not do this.
BecauseThis is because you may not be able to escape the 2-year restriction on your cell phone even if you move abroad.
German law states that a two-year contract can be terminated in the middle of a two-year contract if "it is no longer possible to provide the service that has been provided".
Since smartphones can connect to the Internet even abroad by roaming, it seems to be a fine line whether or not this applies to cases where the service cannot be provided.
On the Internet, there are articles about Japanese people who were able to cancel their smartphones as well! On the other hand, there are also some local people who can speak German who are struggling. Does it depend on luck whether you can cancel the contract or not?
In the case of smartphones, there is no 2-year limit with prepaid SIMs, and you can quit at any time you like.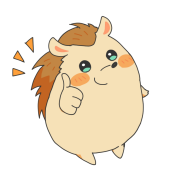 Unless you are a confirmed permanent resident, we strongly recommend that you choose prepaid!
[Extra] Why does the German Internet have a bad reputation?
As I have introduced so far, the Internet in Germany is much better than what I had heard and is as stress-free as when I was in Japan.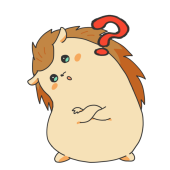 Why is it that the story is totally different from what I had heard in rumors?
So I did a little research.
Apparently it is due to the different types of Internet connections.
There are two main types of Internet access in Germany.
Cable TV line – fast. Basically no installation work is required.
DSL (telephone line) – Slow. Requires installation work to open the line.
I use the cable TV line in (1). J:COM (J:COM) is famous in Japan for its Internet using cable TV lines.
DSL in (2) is a telephone line. Once upon a time, ADSL was used in Japan, but it is rarely heard of these days.
DSL basically requires installation work and takes about one month to open. Internet speed is also slow, and the price is a little higher than a cable line.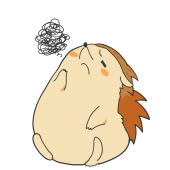 In some older houses in Germany, cable lines are still not available and DSL is the only option….
Apparently, this DSL was the cause of Germany's dismal internet reputation.
Other Internet providers in Germany
The following is a list of major Internet providers and their Internet connections in Germany.
Vodafone・・・Cable line, DSL
Telekom・・・DSL、Fiber optic line
O2・・・DSL、cable line、fiber optic line
1&1・・・DSL、Fiber optic line
Although there are providers that offer fiber-optic lines, they are still not widely used in Germany.

The penetration rate in Japan is 83%, while in Germany it is only 7%. (As of 2021. Reference: statista.de)

Frankfurt has a penetration rate of 1%…. (As of 2020. (Reference: I AM EXPAT )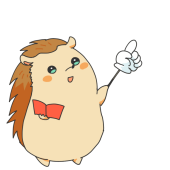 Around me, I have the impression that many people use Vodafone for cable lines and Telekom for DSL.
The German internet is surprisingly not bad.
The internet in Germany isn't quite as bad as I'd heard!
However, if you can't get a cable line, the situation will probably be as bad as rumored. If you cannot use the cable line, it is likely that the situation will be as rumored, so you should also check the internet connection when you are looking for a house.
You can easily check if a cable line is available by entering your address and searching on Vodafone's website.
Please check it out before you decide on a house.
この記事を読んだ人はこんな記事も読んでいます
記事を取得できませんでした。記事IDをご確認ください。