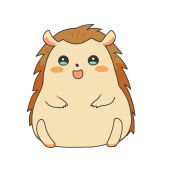 Hello, I'm Harii! I've lived in Germany for 3 years. I was born and raised in Japan, and I came to Europe in 2018 for my husband business.
How can you send money from Germany to your home country? Swift at Bank is too expensive..
I can recommend you 'Wise' (formerly TransferWise) for expats in Germany.
You may already heard of the name, Wise is so popular all over the world as an international money transfer service.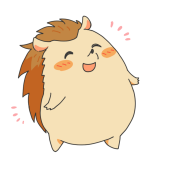 My husband and I have been using Wise for several years, and it has worked great!
Affordable Fees, Fast Transfers, and Easy to Use…I'm very satisfied with their services!!
In this article, I show you the way to open an account and how to transfer money. Don't worry! It's very easy!
You can find in this article..
3 Reasons you should use Wise
How to open an account & how to use it
What should you do if you failed your identification check
How to transfer money from Wise's account to a third party's account
Important Tipps when you use Wise.
More than 13 million users worldwide
About 'Wise' -international money transfer service-
Wise is an online international money transfer service.
It supports more than about 40 currencies! (You can check details about supported currencies at official website ⇒ Supported Currencies at Wise)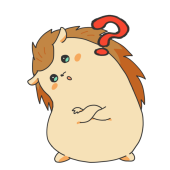 What is the difference between Wise and traditional services?
Normally, international money transfers must go through several banks as shown in the figure below. This takes much time and incurs higher fees.
On the other hand, Wise uses domestic money transfers, which saves on fees and time!!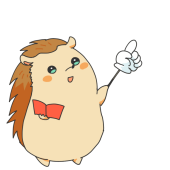 When I send money from Germany to Japan with Wise, the process would be…
I transfer money to Wise's German (Euro) account
Wise confirms the amount.
Wise transfers the equivalent amount from their Japanese Yen account to receiver.
Received!
Since no overseas remittance is made between (2) and (3), time and cost can be saved.
I can recommend you Wise for the following three reasons.
3 Reasons you should use Wise
Low remittance costs
Even if you live outside your home country, you can easily open an account in a few minutes.
Multi-Lingual App and support
Let's take a closer look at each of them.
Fast & Low-Cost International Money Transfers
How much does it cost for international transfer by Wise?
The main reason, why I can recommend you Wise, is its affordable cost!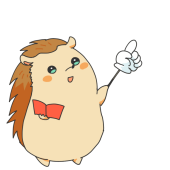 First, visit Wise's official website.
Enter the currency and amount and click the "Compare Rates" button to compare with other companies.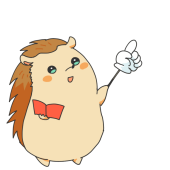 For example, the fee for sending €1,000 to Japan is only €7.10. You can save abt 9,700 JPY maximum compared to other services.
*Commissions and exchange rates are subject to change. The above figures are for reference only. Please be sure to check the actual costs on the Wise website yourself.
Wise uses the mid-market rate, which is the actual exchange rate (without commissions added)!
It is not only affordable, but also clear. So, there is no need to worry about "how much will I be charged in the end…?
When depositing funds into your Wise account, you may be charged an additional transfer fee depending on your local bank.
Especially in Japan, bank transfer fees are often charged, so please be careful when sending money from Japan to Germany. (In Germany, you probably won't be charged a transfer fee.)
Easy to Open an Account even if you live Abroad
The second reason, why I can recommend you Wise, is that it is easy to open an account, even if you live overseas.
Regulations for international money transfers often have be tightened over the past few years, for example, in Japan it is no longer possible to send money overseas without a personal identification number.
However, with Wise, anyone can send money as long as they have a few required documents.
In addition, you can maintain your Wise account even after you return to your home country, in mainly case.
Moreover, EUR account can receive a free IBAN. For more details, please check the help page on the official website.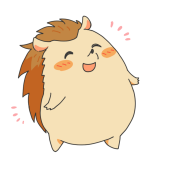 This is a great point for expats, as it can be used for remaining reimbursements after returning home-country.
Multi-Language and Easy to Use Wise App
Wise App and website are available multi-languages. You can also contact support in English, Japanese, etc..
In addition, the status of remittance can be seen at a glance as shown on App.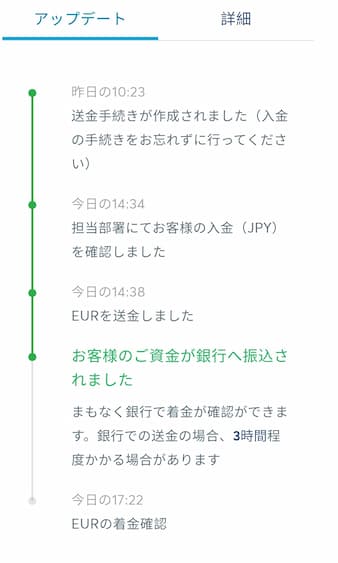 For example, look at above photo. The remittance took only about 3 hours! This speed is also stress-free.
Official website also confirms money remittance within one day in most cases.
For popular currencies, Wise can send your money within one day — or even within seconds.

Sometimes, payment methods or routine checks can affect the transfer delivery time. We'll always keep you updated, and you can track your transfer in your account.

Wise – How long does an international money transfer take?
More than 13 million users worldwide
Only 5 Minutes! How to Open an Account at Wise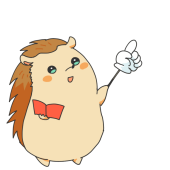 I show you how to open your account of Wise. It takes less than 5 minutes!
(1) Visit the official Wise website and click on "Register" in the upper right corner.
If your language is not displayed, click on the three lines in the upper left corner and choose your language.
(2) Enter your email address and click "Continue".
(3) Select the type of account
In this article, I explain the way for a registration as a personal account.
(4) Select your country of residence and click "Next".
For example, I choose 'Germany' because I live in Germany.
(5) Enter your phone number and click "Send verification code"
You will receive an SMS in a few seconds.
(6) Enter the code you received and click "Submit".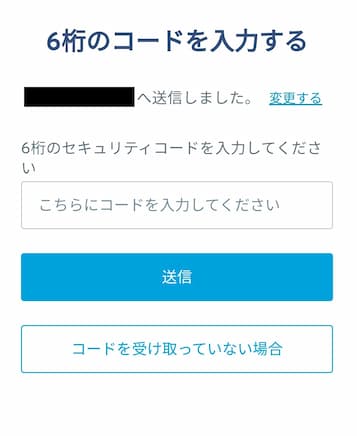 (7) Enter a password of your choice and click "Next".
(8) The registration completion screen will be displayed.
(9)You will receive an address confirmation to your registered e-mail address.
(10)Now your membership registration is complete! Let's log in and send money immediately.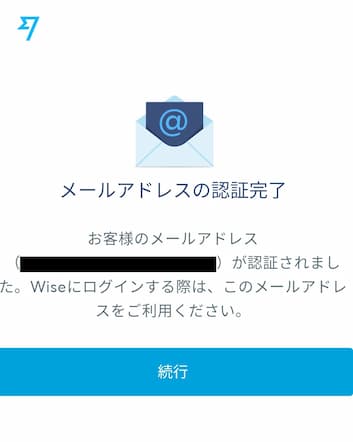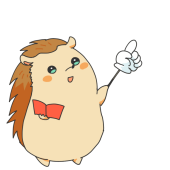 Next, I expalin you how to transfer money with Wise.
How to send money with Wise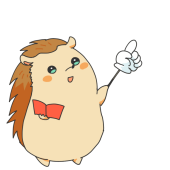 I show you how to send money with Wise, along with screen-shot images!
The explanation is folded because it is very long vertically due to many images. Click on the blue area below, then you can find the explanation.
The following explanation uses the example of transferring 50,000 Japanese Yen from JPY account to EUR account. The procedure is almost the same for other currencies.
(1) Log in and click "Send" at the bottom of the middle.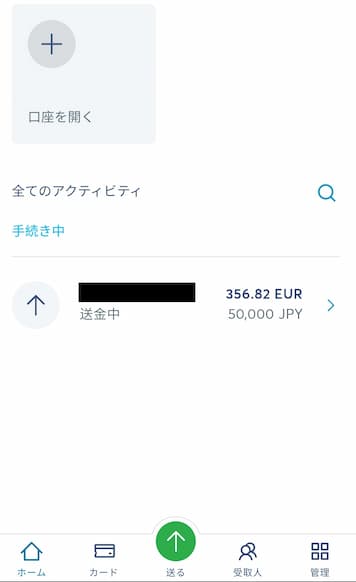 *When you log in for the first time, you may be automatically taken to the screen shown in (2).
(2) Enter the amount, currency, and method of remittance and click "Next".
This time, I transfer 50,000 JPY to EUR.
When you enter the amount, the system automatically displays the commission and exchange rate, so you can immediately see how much will be transferred in EUR.
You can choose between "Debit Card Payment" or "Bank Transfer" as your Japanese Yen deposit method.
With bank transfers, there is no fee on Wise's side, but the bank from which the money is transferred may charge a fee. For example, if you transfer funds from your Mizuho Bank account to Wise, Mizuho Bank may charge a transfer fee.
(3) Select 'individual remittance' or 'corporation remittance'
This time, click on 'individual'.
(4) Enter your name, address, telephone number, and other necessary information.
Enter the address of the country of residence, not your home country. For example, in my case, I live in Germany, so I enter a German address.
(5) Select the payee and enter the account information
You can choose from three options: your own, a third party account, or a corporate/charitable organization.
In this case, I send the money to my own account. Click on "Myself" and enter your account information.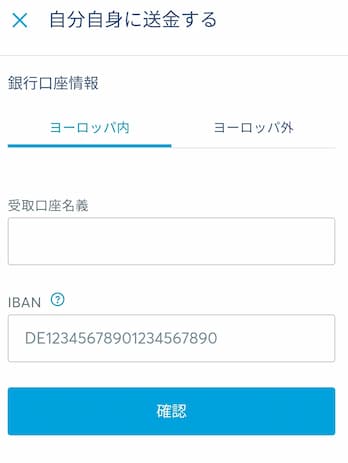 (6)Upload your ID
I used my passport.
Select the country of issue and the document type. And then, click "Continue" to upload.
(7) Upload documents for address verification
If you live in Japan, you will need to confirm your personal number here, but if you live overseas, you need a document to confirm your address.
The following three conditions must be met with your documents;
Bank statement or utility bill receipt (cell phone receipts are not acceptable)
The name and address entered in (4) can be verified.
Issued within the last 3 months
I failed twice here… (For more information, jump to the next chapter.)
(8) Select the purpose of remittance and click "Send".
I always choose 'monthly living expenses'.
(9) Check the contents of the remittance details and if there are no problems, click "Confirm".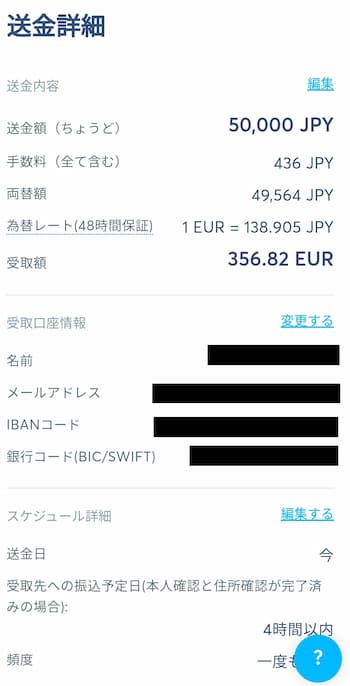 (10) Read and agree to the Terms of Use
(11) Select the deposit method and click "Proceed to remittance".
I always choose bank transfer.
(12) Read the notes about deposit and click "I understand".
(13) You will be asked if the transfer is from yourself, check "Yes" and click "Continue".
(14) Choose a transfer method and click "Continue" to check bank account details.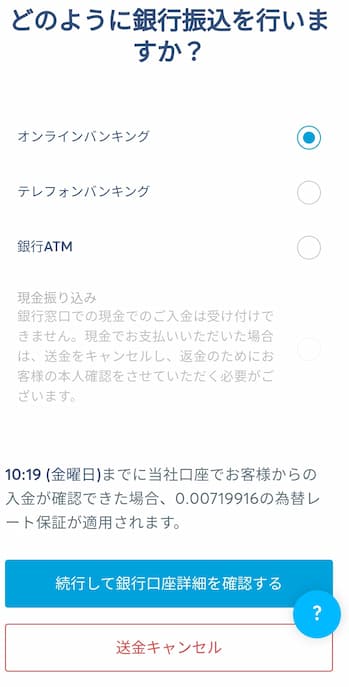 You can choose from "Online Banking", "Telephone Banking", and "Bank ATM".
(15) Transfer money to the displayed account details.
It seems that most Japanese yen transfers are now made to PayPay Bank. In my case, PayPay bank account was also displayed.
If you cannot transfer the money now, click "Transfer Later". Did you close this page mistakenly? Don't worry, you can recall this screen from the remittance information in the home page.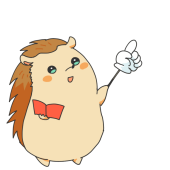 Please note that the exchange rate will be changed after the indicated deposit deadline!
(16) When the transfer is completed, the status will change to "Remittance in progress".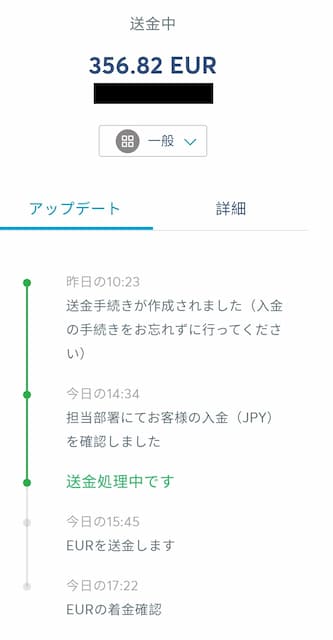 (17) Transfer completed!
About 3 hours after the transfer to Wise's Japanese account, EUR were transferred to my German account! SO Fast!
You will need to upload your identification documents the first time, but it will be omitted from the second time, so it will be much easier.
You may be asked to take a selfie when verifying your identity. This happened to me the second time I sent money.
Wise Q&A
Can I send money to other person?

You can do it!

If you select "Other" or "Corporation/Charity" as the payee when sending money, you can enter the payee's account information.

I used it once and was able to send money without any problems!
Can I deposit money from other person's account?

Japanese yen can only be deposited from your own account.

 The name on the bank account from which the deposit is made must match the name registered on your Wise account. Therefore, as a general rule, deposits from accounts other than your registered account are strictly prohibited.

Official Website Help Center – Can I deposit from an account other than my own (third party)?

For Euro accounts, you can also deposit from accounts other than your own by obtaining an IBAN code. For more information, please check the help page on the official website.
About Identification Documents
One of the difficulties when I started using Wise was the address verification document.
When an overseas residents send Japanese yen, they must send documents to prove that they live overseas.
Utility bill receipts and bank statements are considered valid documents.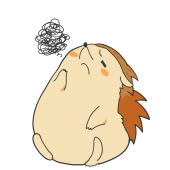 The utility bill receipts are all in my husband's name, and my bank is online banking, so I don't have any statements…
Firstly, I sent the invoices from the language school, or the documents recently received from the government office. But, they rejected my documents after a few minutes.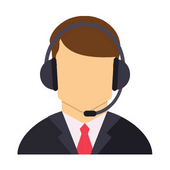 We are sorry, but we cannot accept the address verification documents you sent us.
After some searching, I found that my online bank, N26, offers to download account statements! I immediately downloaded the most recent statement and submitted it to Wise, but I had received no response….
However, suddenly the money transfer process started and the money arrived safely!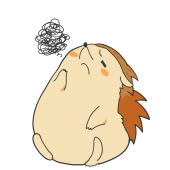 It seems that they notify us only they reject our documents..
Things to keep in mind when using Wise
There are a few things to keep in mind when using Wise. First of them, Wise is an electronic money institution, not a bank.
What does that mean?It means that Not covered by bank deposit insurance.
What is bank deposit insurance?
Each country has a bank deposit insurance system, which guarantees deposits up to a certain amount in the event of a bank failure.
Japan is 10 million yen and Germany is 100,000 euros.
In the event that Wise goes bankrupt, the worst-case scenario is that you may not get your money in back.
On the other hand, Wise is licensed by the regulatory authorities in each country, including the FSC in the UK and the Kanto Local Finance Bureau in Japan. In my personal opinion, I think that there could be no problem only if I use Wise only for money transfers.
The official website provides a enough explanation of safeguards and other unique measures to protect funds. You can check it here.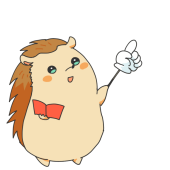 Basically, I think we should use 'Bank for deposits' and 'Wise for international money transfers' separately.
Wise makes international money transfers more convenient!
I knew about Wise five years ago. I heard about it from one of my friends who lived in the UK.
I was surprised at first because I thought that international money transfers took several days with high cost. It seemed service of Wise was totally different.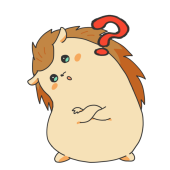 It's doubtful.. is Wise really safe?
I doubted it, but in the same time I'm so curious of the service. After I researched Wise online, my husband and I started using it and were shocked at how convenient it was!!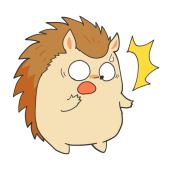 Money sent from Japan arrived in a few hours! And the commission is so cheap!
Since then, I use only Wise for international money transfers.
Opening account is FREE, so you can just try it out!
More than 13 million users worldwide
You may be interested in following articles